MFX Brazil is top notch niche company manufacturing Subsea umbilicals for Deep water of upto 3000 metres. They have supplied to many Petrobras projects for Deepsea markets and are approved with companies like ONGC, Saudi Aramco, Petrobras, Saipem, NOV etc.. they do both thermoplastic and steel tube umbilicals for Electrical/Optical/Hydraulic/Chemical Injections for Deep Sea markets.
Electro Hydraulic umbilicals, 5xSteel tubes ½" 10000PSI WP+4CE(1x2x4 mm2)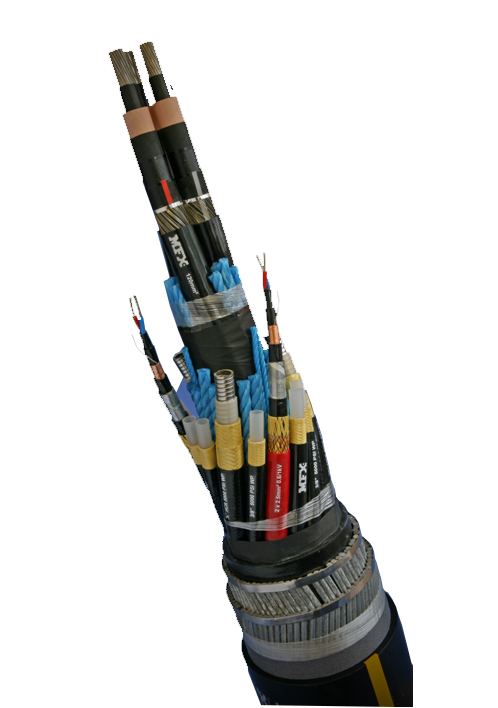 3 Power cables (thick ones) + Injection hoses (with 316L carcass) + hydraulic hoses (no carcass) + signal EC (electric cables).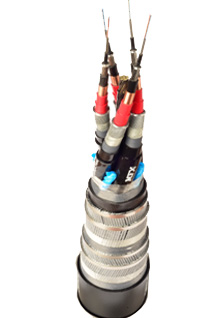 4 nos. of Optical Fibre Cables